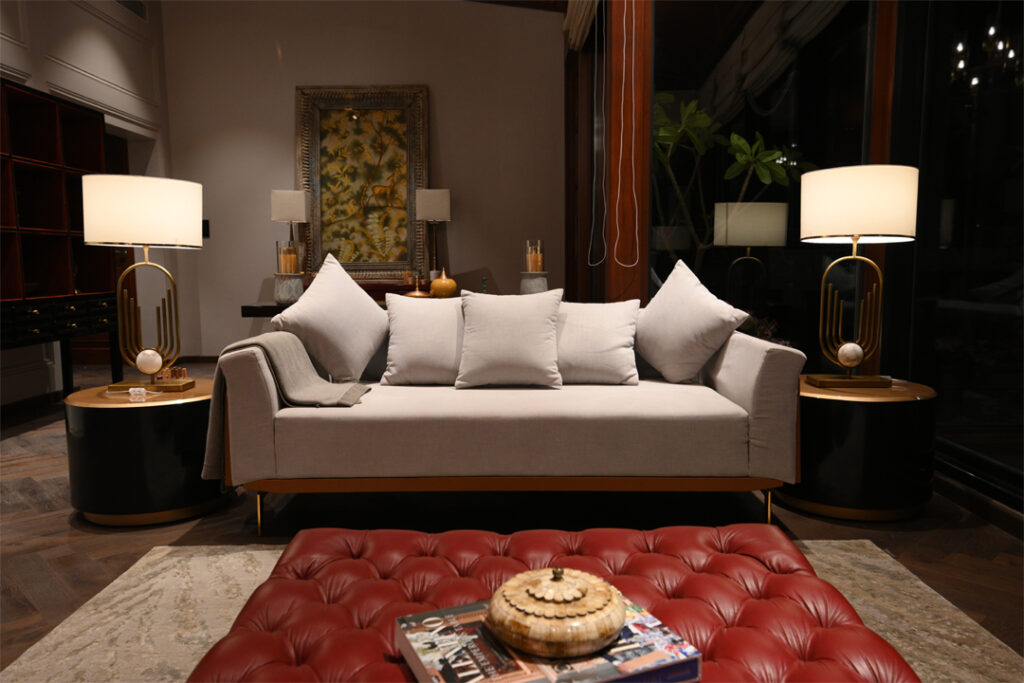 L-shaped sofas have become increasingly popular in recent years, and for good reason. They are a versatile and practical option for many homes, offering ample seating space and a range of configurations to fit any living room. Whether you are looking to create a cozy reading nook, a comfortable gathering spot for friends and family, or simply want to add a touch of sophistication to your living space, an L-shaped sofa may be just what you need.
Advantages of Choosing L-shaped Sofas over Other
One of the key benefits of an L-shaped sofa is the amount of seating space it provides. With two separate sections, these sofas can comfortably seat a large group of people, making them a great option for family homes or for those who frequently entertain guests. The separate sections also allow for a range of configurations, allowing you to rearrange your living room to suit your needs.
Another advantage of L-shaped sofas is their versatility. They can be placed against a wall, in a corner, or even used as a room divider, making them a great option for homes with open-plan living spaces. They can also be used in a variety of different styles, from traditional to contemporary, depending on your personal taste.
In addition to the practical benefits, L-shaped sofas are also stylish and sophisticated. They are available in a wide range of materials, from plush velvet to durable leather, allowing you to choose the perfect sofa for your home. They also come in a range of colors and patterns, making it easy to find one that complements your existing decor.
When it comes to purchasing an L-shaped sofa, there are a few things to consider. First and foremost, you need to consider the size of your living room and the space you have available. L-shaped sofas can be quite large, so make sure you measure your room before making a purchase to ensure that you have enough space. You should also consider the configuration you want, as there are a variety of different L-shaped sofa options available, each with its own unique features and benefits.
Another factor to consider is the material of the sofa. Leather is a popular option as it is durable and easy to clean, while velvet and other fabric options offer a more luxurious and comfortable feel. You should also think about the color and pattern of the sofa, as this can greatly impact the overall look of your living room.
One final consideration is the cost of an L-shaped sofa. While these sofas can be quite expensive, it is important to remember that you are investing in a piece of furniture that is both practical and stylish, and that can be enjoyed for many years to come.
Creating perfect L shape sofa is an art and Magus Designs excels in it. You can also get customized version as per your taste and style by exploring their wide collection.
In conclusion
L-shaped sofas are a great option for many homes. They offer ample seating space, versatility, and style, making them the perfect addition to any living room. When choosing an L-shaped sofa, be sure to consider the size of your living room, the material and configuration you want, and the cost, to ensure that you find the perfect sofa for your home.